Skip to product information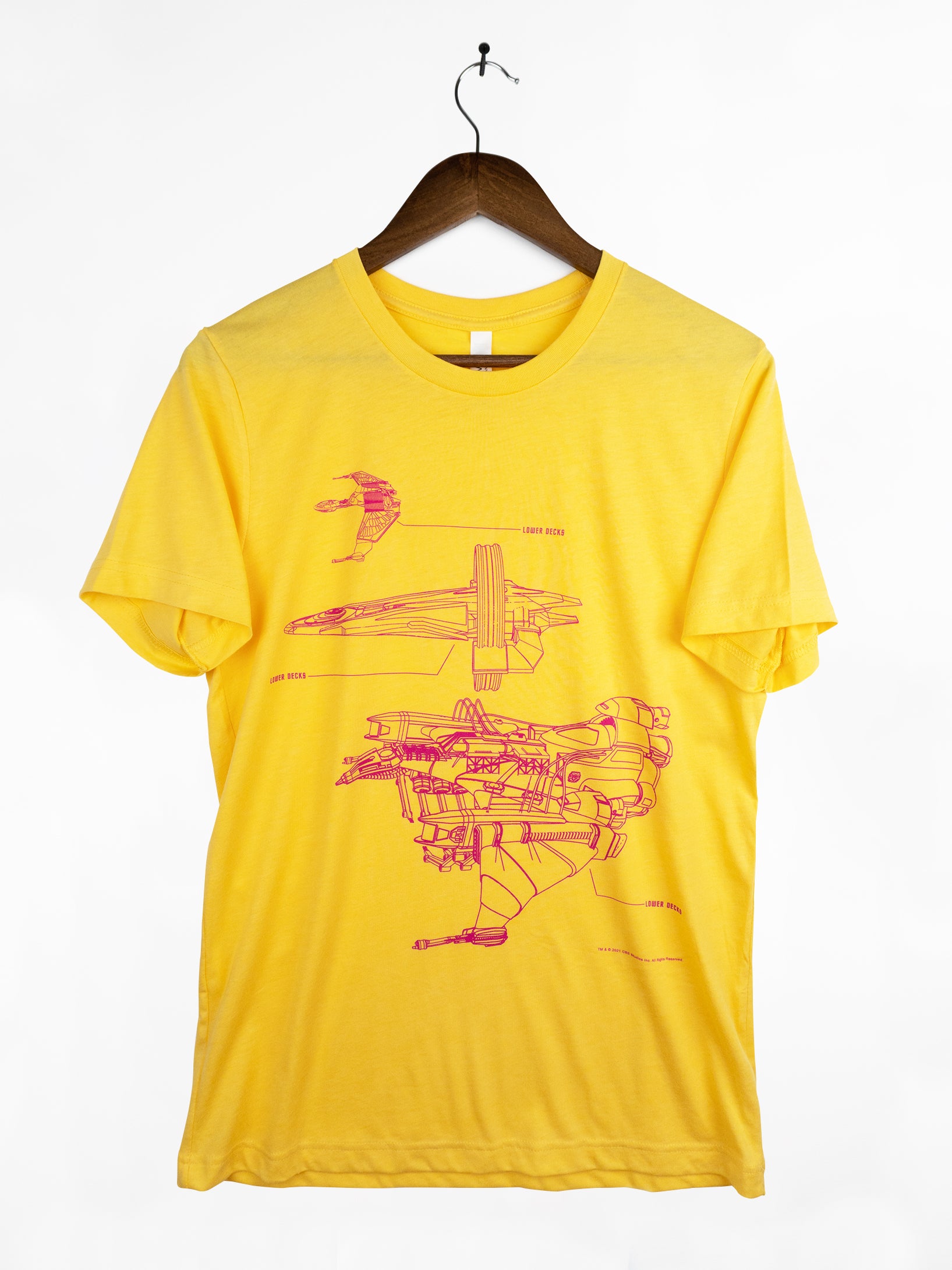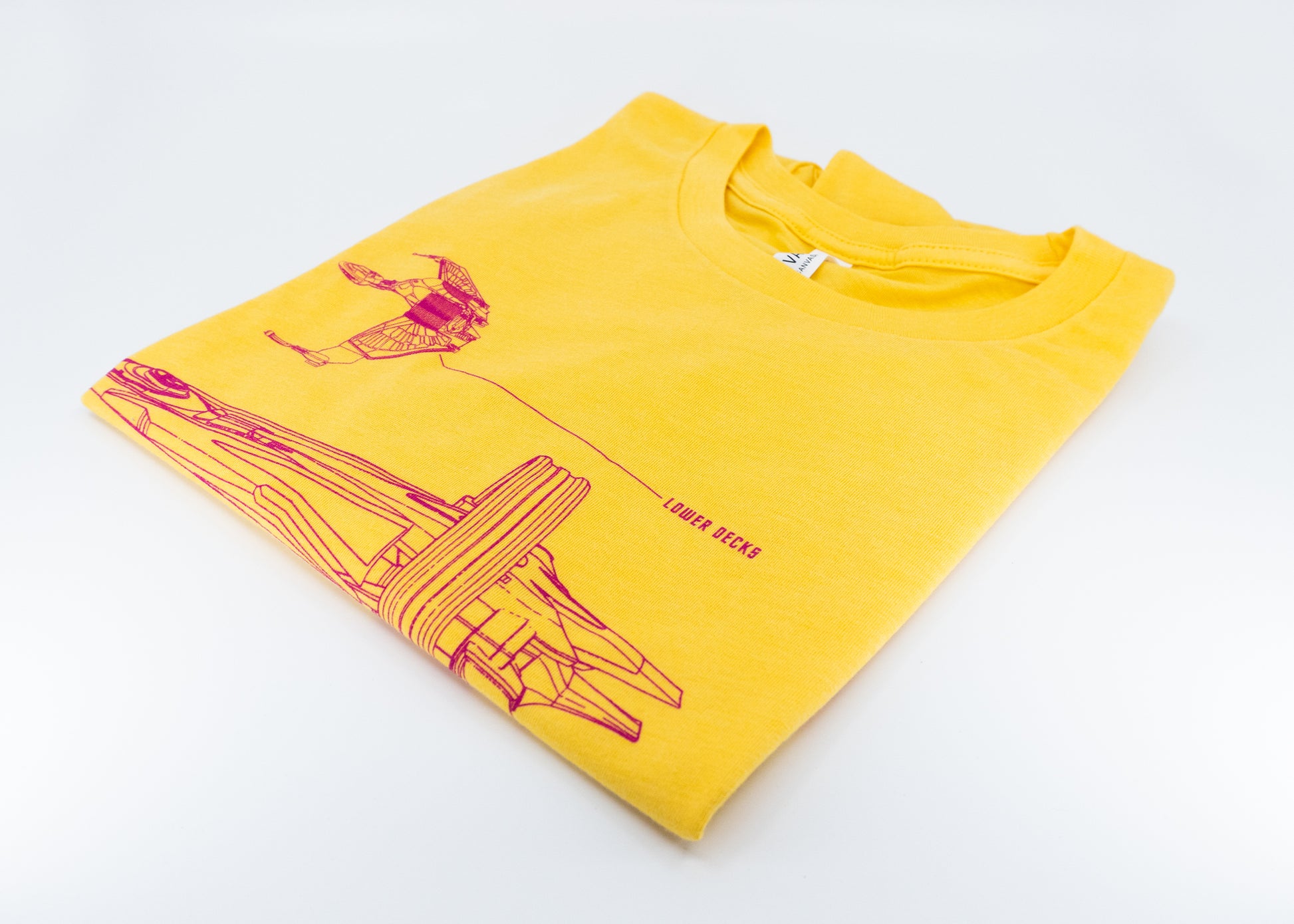 LD S2 Shirt Collective WEEK 9: Three Ships
Sale price
$25.00
Regular price
S2 EPISODE 9
As a Lower Decker, you may be delegated some pretty interesting grunt work, but we
ARE the support system that keeps the ship running!
Ever wondered what life may be like on other starships?
Hang on to your Mai Tai, we've got a 12 hour warp ahead, which means too much time to find out.
We'll need shields to maximum power for this episode.
Live long and prosper, Lower Deckers
A Galactic* Tee Shirt Initiative!

(*By "galactic" we mean the US and Canada only)

Welcome back to the Final Frontier!
Still like space? Still like cotton? AND short sleeves? Well, Guess what?!

Starting August 12, STAR TREK: LOWER DECKS is BACK on Paramount Plus! Once again, with each new episode, we'll feature a correlating t-shirt design! As each episode airs, (captain's) log in here and see the NEW tee of the week. 10 episodes, 10 different tees! Listen, we know math.
Each week, a new shirt will be offered for $20 plus S&H. Simply check this page every week as the new episode airs.
THE FINE PRINT
SHIPPING:
*US & Canada ONLY*
For individual week-by-week orders, appropriate S+H will apply. Please allow 2-4 weeks for shipping per order.
SIZE MATTERS:
These shirts are printed on stylishly fitted, Bella+Canvas® brand UNISEX t-shirts, made in the USA (the Earth one). Please refer to this handy-dandy Bella+Canvas® size chart so you can order with confidence!
REFUNDS/EXCHANGES:
We print ONLY as many shirts of each design as we receive orders for. Please refer to the size chart. Order wisely! We CAN do refunds and exchanges, but please bear with us as we may need to order additional tees to fulfill those requests. 

WHAT ELSE?
Problems? Questions? Fatal errors? Existential quandaries? Yes, yes, we know – space IS big, and it DOES make you feel insignificant, but let's keep it pertinent. If there's an order error, email titmouse.stuff@titmouse.net and a crew member will be happy/obliged/conscripted to help.
---
Thanks for signing up for restock notifications!
There was an error signing up for restock notifications. Please try again.
Notify me when back in stock!