Skip to product information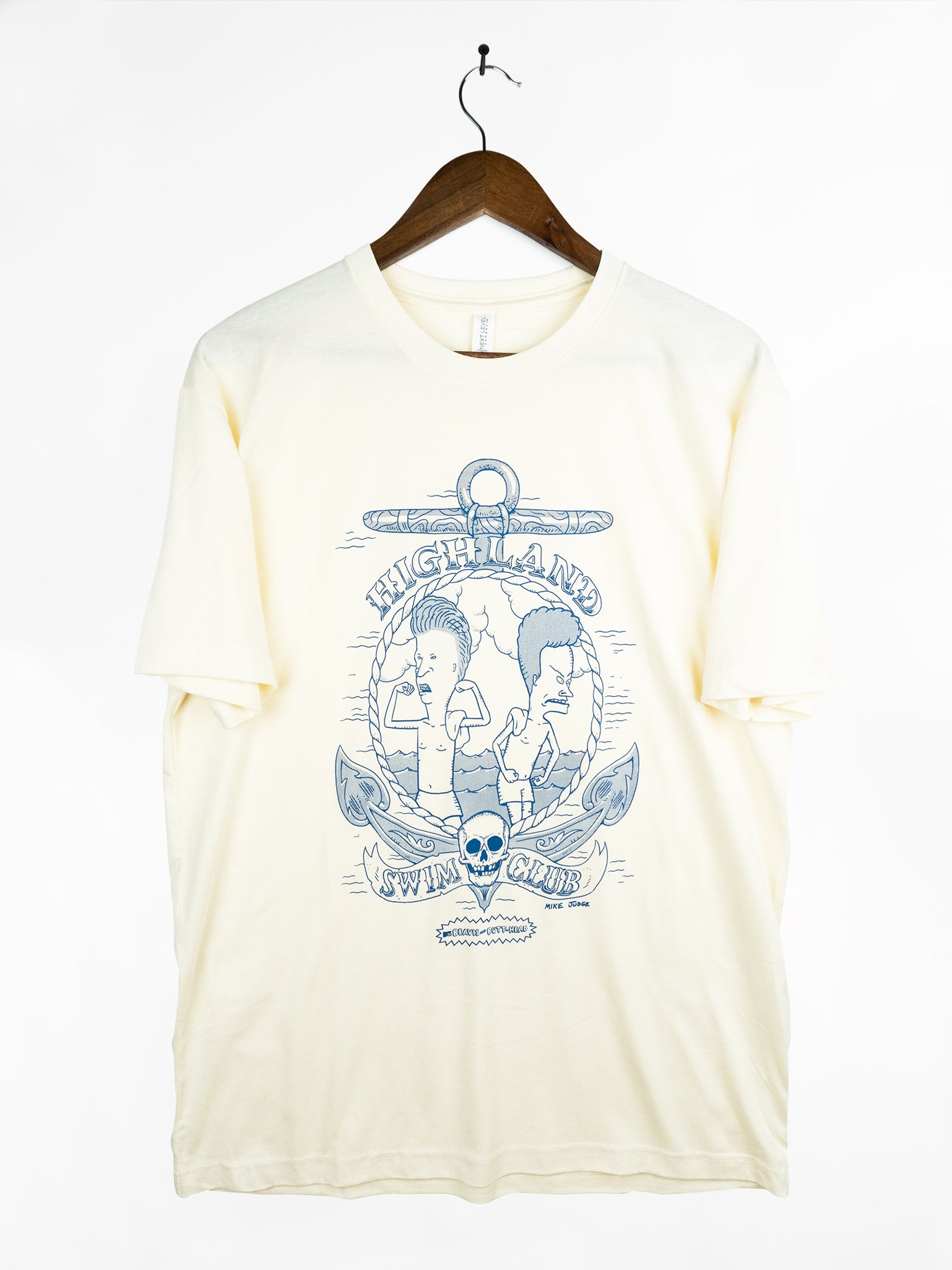 'Beavis and Butt-Head' Week 3: Highland Swim Club Table for Two
Sale price
$25.00
Regular price
"Highland Swim Club"
Uh, hey dill weeds. 
Starting Thursday, August 4th, Mike Judge's Beavis and Butt-Head is coming to Paramount+ and it's gonna blow your mind damnit! Each week, two episodes drop, which equals one graphic tee. When the next episode airs, check out our website to see the NEW tee of the week. That's 24 episodes, 2 airing per week, so uh, 48 shirts. Wait, no, 12 shirts. Yeah 12. Heh. 
Each week, a new shirt will be offered for $25 + S&H. Check this page every week as the new episode airs and order by 11:59pm the following Wednesday night before the new episode drops. The first weekly tee is gonna go on sale starting 8/4 at 12am PT and a new shirt will be available each week at the same time (Thursdays @ 12am PT) until the last, kick ass episodes air on 10/13. 
THE FINE PRINT:
US and Canada ONLY. Please allow 2-4 weeks for shipping per order.
SIZE MATTERS:
These shirts are printed on stylishly fitted, Bella+Canvas® brand UNISEX t-shirts, made in the USA. Please refer to this handy-dandy Bella+Canvas® size chart so you can order with confidence!
REFUNDS/EXCHANGES:
Nope. Non-refundable, exchanges are NOT accepted. We print ONLY as many shirts of each design as we receive orders for. Please refer to the size chart. Order wisely!
WHAT ELSE?
Problems? Questions? If there's an order error, email titmouse.stuff@titmouse.net and a team member will be happy/obliged/conscripted to help.
---
Thanks for signing up for restock notifications!
There was an error signing up for restock notifications. Please try again.
Notify me when back in stock!